No one understands versus image better than the LoL summoners. And, playing against a Challenger Champion gives that particular feeling of honour. That's why we can't blame you if you aspire your Champion to be in one and look like one.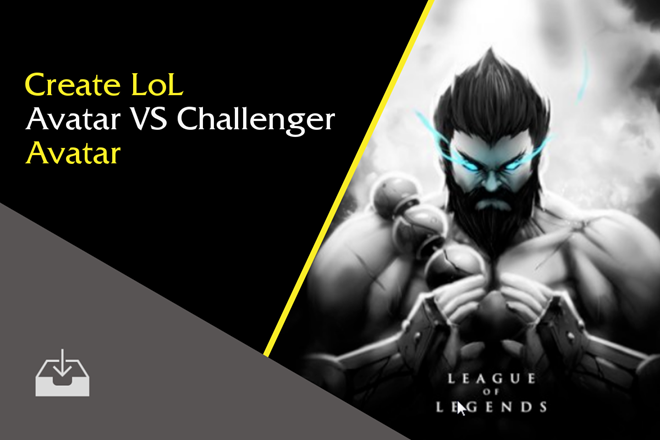 While others may charge you with the editing and layout of a new avatar, we in lolskin offer them for free. You can instantly get your avatar by following steps below.

Steps to Create your LoL Avatar VS Challenger Avatar
Choose two(2) images that you wish to consider as the LoL Avatar and the Challenger Avatar. It is advised that you use an image that would complement the Avatar image like your game face on pictures.
Upload the first image above by clicking the top "Choose File" button above. Locate the image that you want as your Avatar then select.
A pop-up pane will show up to help you to crop and zoom your image. Click "Crop and Upload" to proceed.
Click the second "Choose File" button and select the second image.
Crop and zoom the image based on your preferences and click "Crop and Upload" when done.
Click "Next" to proceed setting Skin Names and Nicknames for the LoL Avatar VS Challenger Avatar.
When finished click "Make your Avatar" and Voila! A preview will be shown before you proceed to download the image to give you a chance to make changes.
Click "Download" and use the image to your advantage.
Feel the honor and move your way up to the Challenger spot!
Have fun with our app by choosing your friend's and family's Champions as opponents. Take the challenge and win the victory! Spread the LoL battle vibes on your social media platforms and be victorious.

Got any thoughts or concerns? Comment down below and we'll get back to you in no time.